SAVE African Rhino Foundation Shirts
Happy World Rhino day!
The 22nd of September marks the international awareness day for the curious horned beast known as the rhinoceros. Rhinos have been a focus for many conservation groups since their populations have been threatened by habitat loss and poaching. The rhino horn is highly sought after some Asian countries where demand is fuelled by an unfounded belief that rhino horn possesses medicinal properties and also tragically, as a store of wealth, with speculators banking on the extinction of the rhinoceros.
Between 1970 and 1992 the African black rhino population fell by 96% to just 2,410 in 1995. Since then, conservation efforts have doubled those numbers but a new surge in poaching is threatening rhino populations again. Since its founding in 1987, the SAVE African Rhino Foundation has followed its mission to fight the illegal ivory trade and save the African rhinos from extinction. Through safaris, fundraising efforts and donations SAVE runs over 10 major projects in Africa providing security, sanctuary and veterinary care to the critically endangered rhinos.
Just recently SAVE held a big fundraiser to celebrate their 30 years of operation and when I was asked to help design a shirt for the event I was more than happy to lend a hand where I could. The following are a few of the final concepts I submitted before a final was selected. At first the project was looking like a logo redesign but it evolved into a t-shirt design for the anniversary event.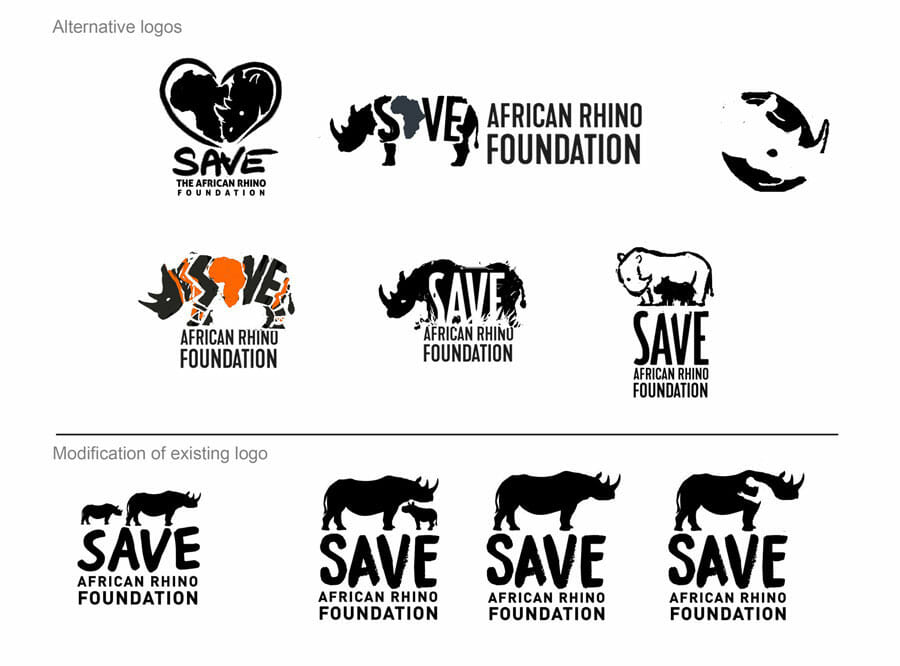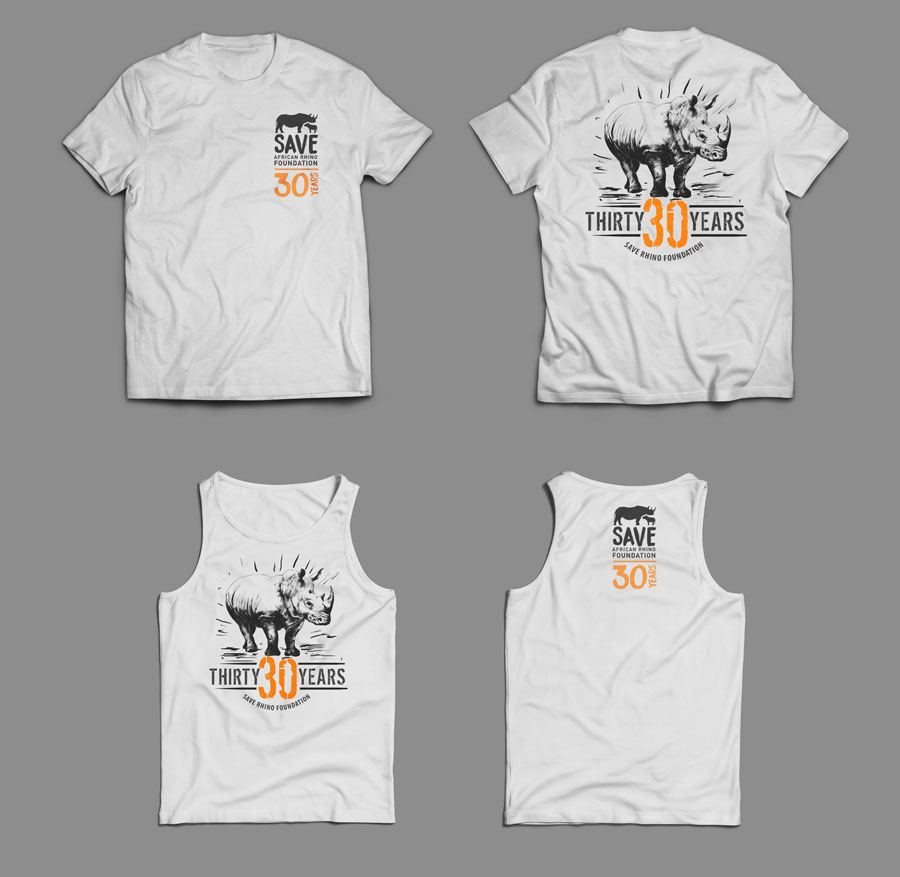 The final shirt design was printed large and proud on their tees in black, khaki and white. Cayden Te-Ariki Photography took some awesome images of the final shirts modelled by Jess Thomas.
If you are interested in purchasing a shirt, they are $35AUD including postage in Australia, details are here. All profits will go to SAVE African Rhino Foundation's conservation efforts.
If you want to support the rhinos here are some links to other rhino projects:
Lowveld Rhino Trust
Save the Rhino International
The International Rhino Foundation
Dambari Wildlife Trust
Save the Rhino Trust – Namibia
International Anti-Poaching Foundation
Wild Zambezi
Painted Dog Conservation Inc.
The Imire Safari Ranch 
Rhino Resource Center
Asian Rhino Project
Breaking The Brand
Sebakwe Black Rhino Trust