I have joined Watermark LTD
Two weeks have passed and I think it's safe to officially announce that I have joined the team at Watermark LTD. Watermark is a collection of experienced illustrators and animators working from studios based in Auckland, Wellington, Sydney and Melbourne. I am working at the Surry Hills studio alongside four very skilled illustrators.
A short and sweet article was written about the Bush Babies II coin series of illustrations to introduce me as an artist.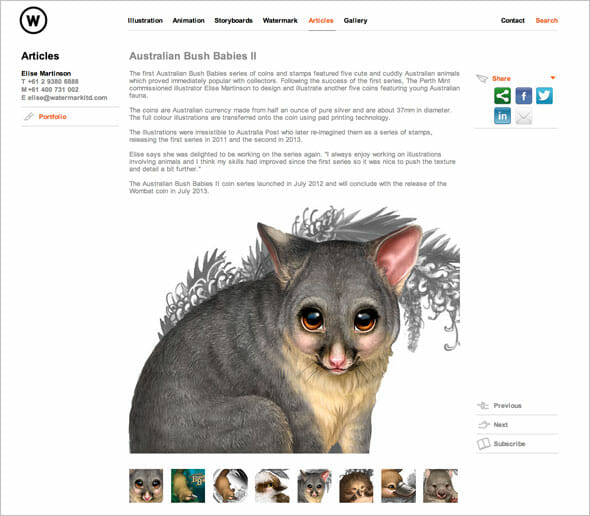 My portfolio page has been set up and can be seen here.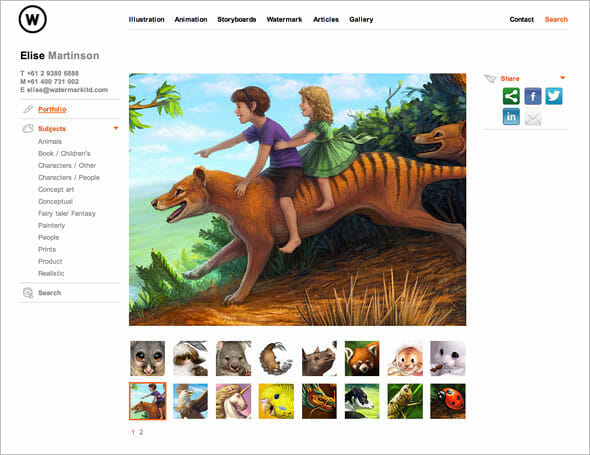 Be sure to check out the work of all the amazing artists by clicking on the illustration, animation and storyboard portfolio links!