In the last couple of months the final coins in the Australian Apex Predators coin series were released by Australian Gold & Silver Exchange. The coin series launched in early 2016 with the wedge-tailed eagle followed by the dingo, great white shark, Tasmanian devil and the saltwater crocodile.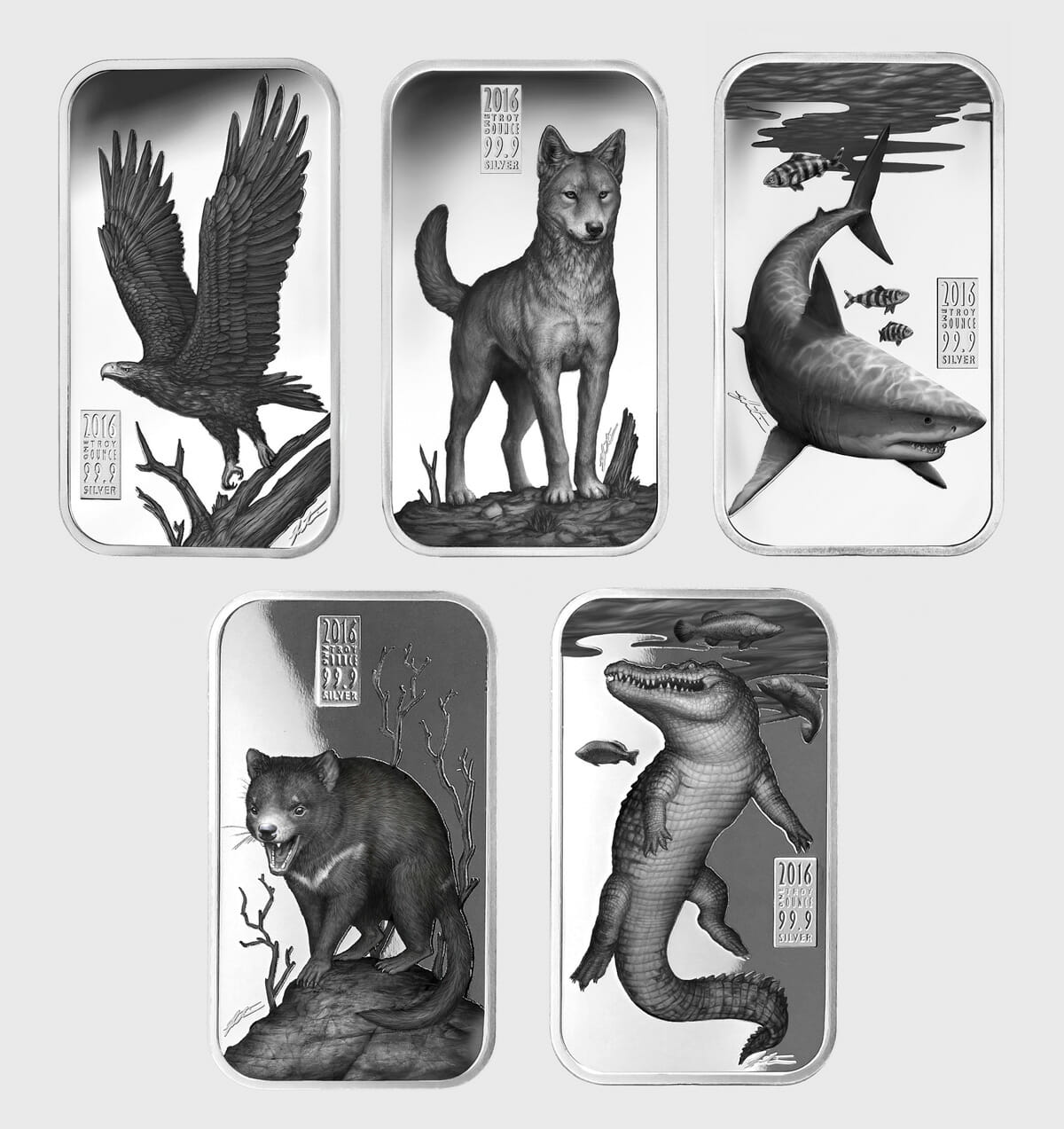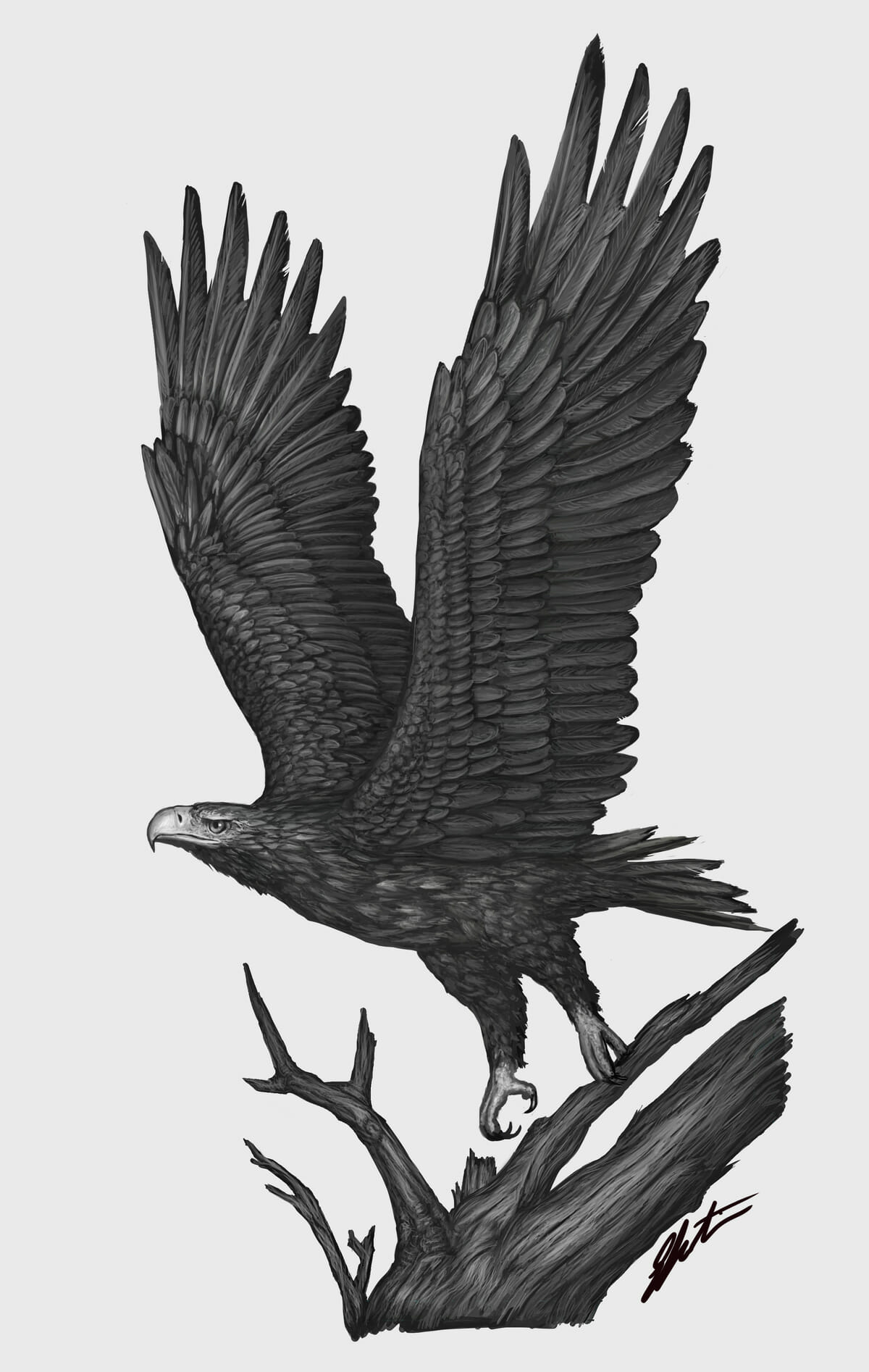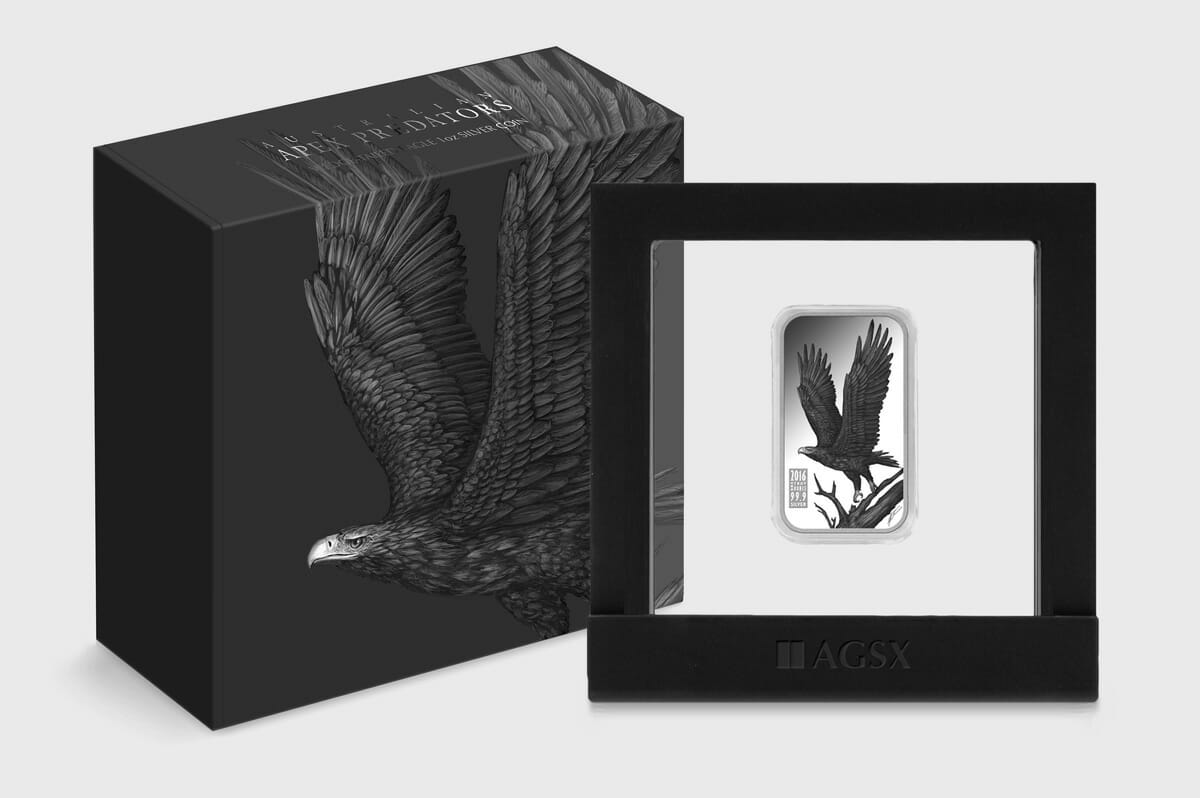 I enjoyed illustrating this series and working in black and white allowed me to really forget about colour and just focus on the intricate details. I always gain a new appreciation for animals when I research them for illustration projects and the Australian apex predators were no exception. We have some awe-inspiring creatures in Australia and a wonderful thing about this project is that a portion of profits goes to the Taronga Conservation Society Australia.
The coins are struck in 1oz of pure silver and are Cook Islands legal tender with a denomination of $1CID. The coins are available from the AGSX website and if you are lucky you can still pick up a limited signed edition, hand signed by myself 🙂
To see more images from this project, please visit the portfolio page here.