Artist feature: Eric Suignard
Today I want to feature an illustrator with an interesting purpose behind his artwork. I stumbled upon Eric Suignard's illustrations on the pavement as I was walking head-down trying to nut out what my next post would be about. I learned that Eric is from France and he has a passion for travel, cycling and art. In fact, he is using his illustration to fund his amazing plan to cycle around the world. Eric has already made an incredible start, travelling from La Rochelle to Istanbul (covering France, Italy, Slovenia, Croatia, Montenegro, Albania, Greece and Turkey) cycling over 5,000 km in 6 months!
As you can see, Eric's inspiration comes from his travels. His sketchbook is full of delightful illustrations inspired by places and people he has encountered in his travel. His sketchbook includes several Australian landmarks and fauna.
Eric works in traditional media including acrylic paints and markers.  He has two blogs for his artwork; Carnet de Voyage "a Travel Book" and Du voyage à l'Imaginaire "The trip to the Imagination".
So without further ado here are a few select artworks from his blogs. Please check them out and if you like his artwork and are interested in supporting his extraordinary journey,  get in touch with Eric via the email stated on his blog.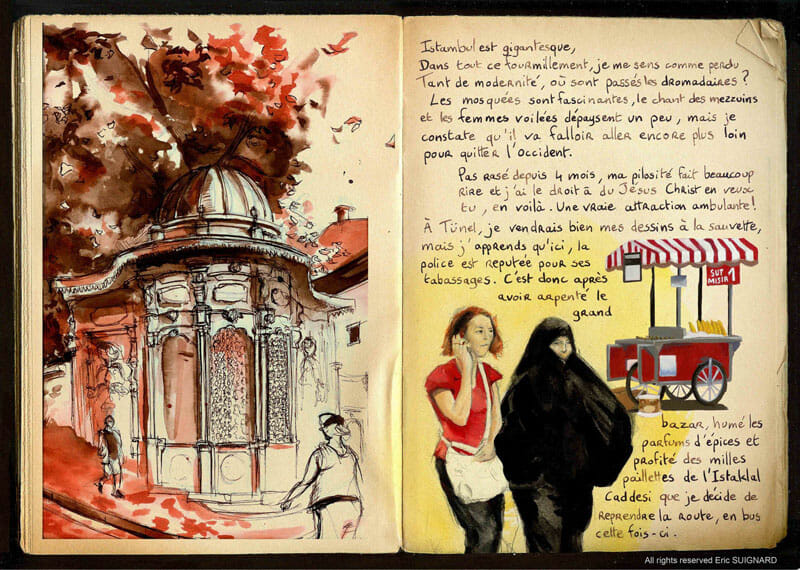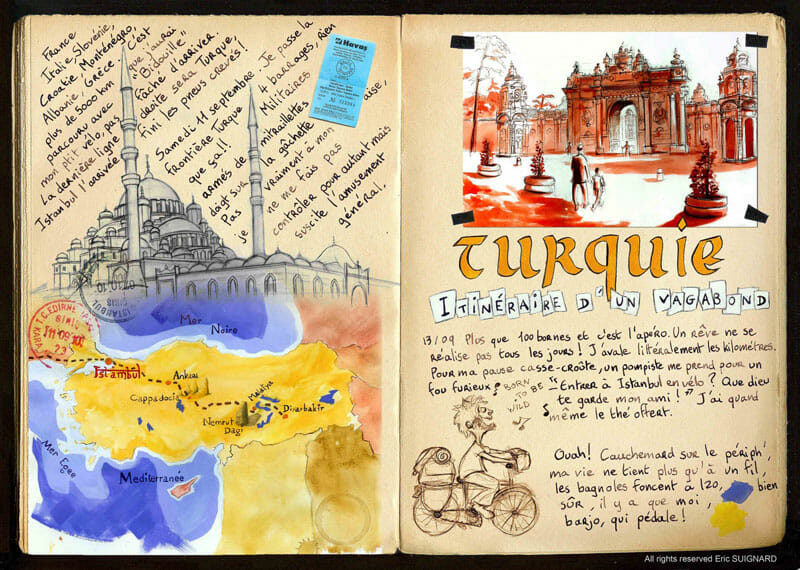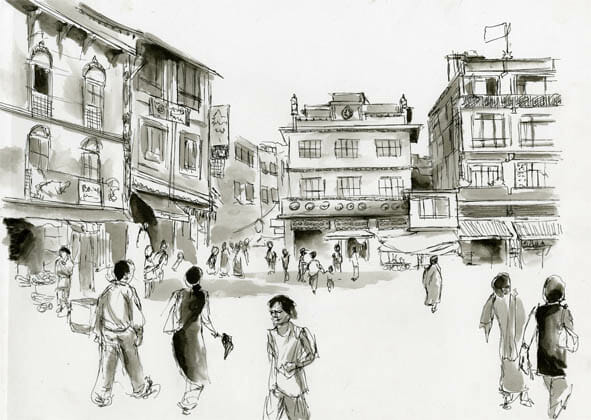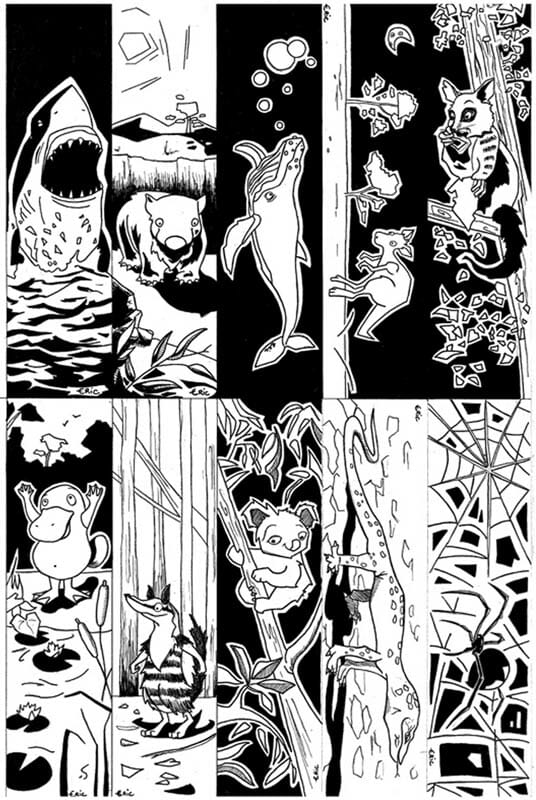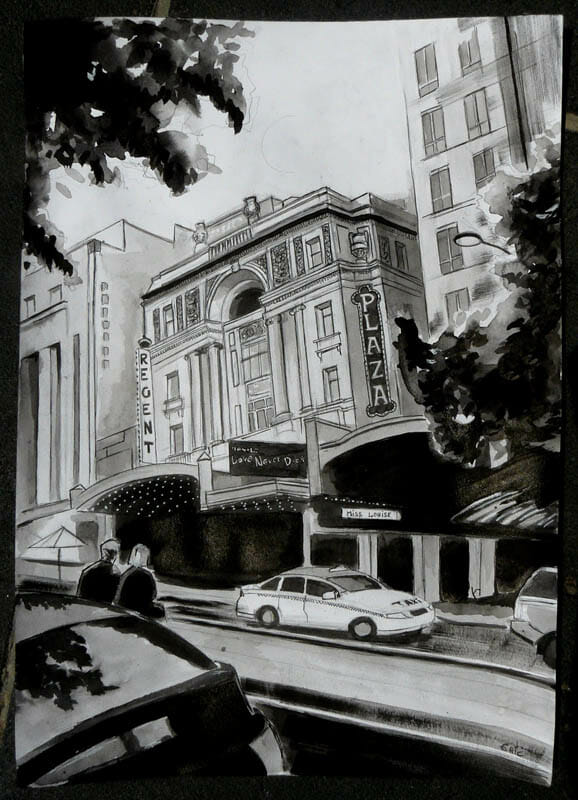 Images  © 2012 Eric Suignard