Mali in the City launched!
On Wednesday night the Melbourne Zoo hosted a gathering of the 50 painted elephants, artists and sponsors for a "sneak peek" to celebrate the upcoming launch of the Mali in the City public art event. The day has finally come and the elephants are now in their city locations and open to the public for viewing!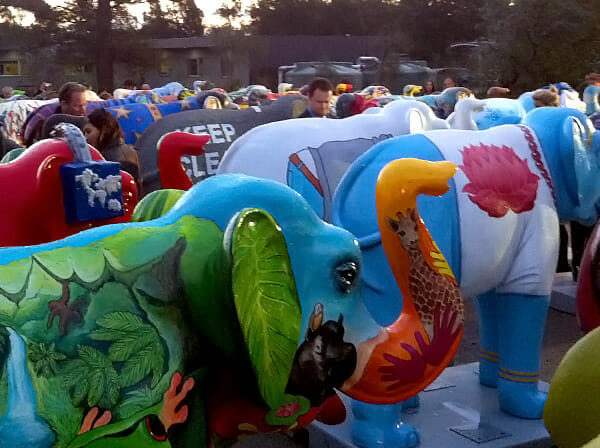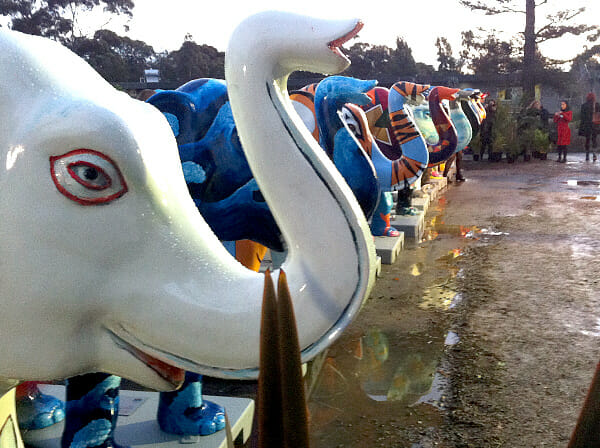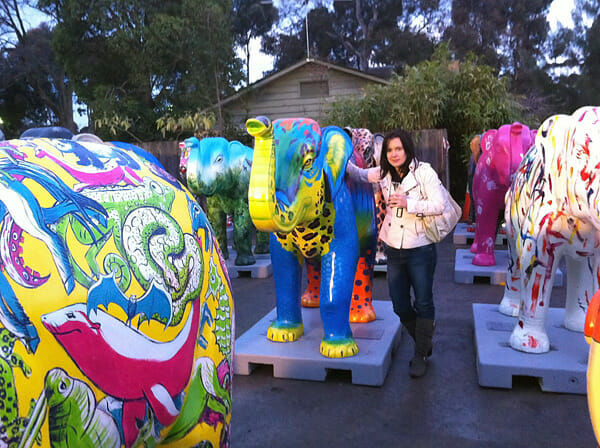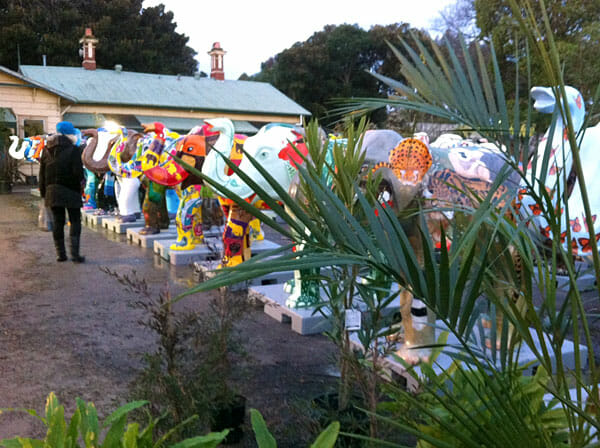 Unfortunately I didn't get to meet my sponsors on Wednesday night but I did catch up with the artists I had shared a painting space with and some wonderful new people as well. It was a really enjoyable event and after seeing the entire herd I think Melbourne is in for a real treat. While I was at the "sneak peek" night I gathered more information about the locations of our elephants. My two elephant designs will be located at the Melbourne Zoo ("Here today…") and in Queensbridge Square by Eureka tower ("Elephantasy"). The Zoo has a Google map to all the elephants on their website and also an awesome iPhone app (Search for "Mali in the City" in the app store) which shows you a map of all the elephants, information about each design and a nifty checklist so you can see which Malis you have seen or have yet to see!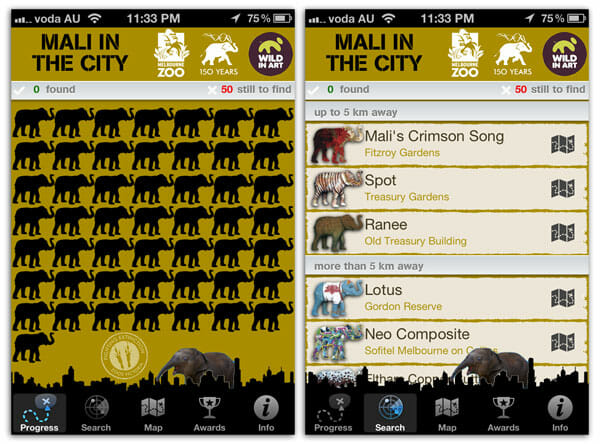 The Herald Sun also had a lift out in last Saturday's paper (August 4th 2012). I'm not sure if this is available elsewhere, but I believe the helpful people in the red shirts that stand around Melbourne will be handing out some information on the locations!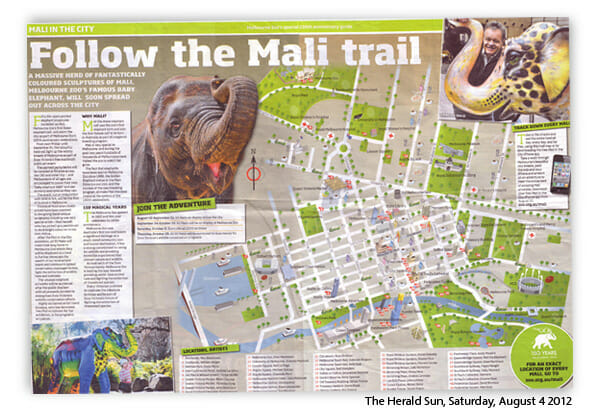 Above is a map of all the elephants from the Mali in the City official page. If the map is not visible at first, try reloading the page or click here to view a larger map
Don't forget that you could own your very own painted Mali! There will be an auction on the 25th of October and all the painted Malis will be available for purchase. I've heard there might be online bidding but if you are interested in attending the event make sure you register your interest by emailing maliauction@zoo.org.au so that the organisers can make more informed decisions about the kinds of numbers they might be expecting!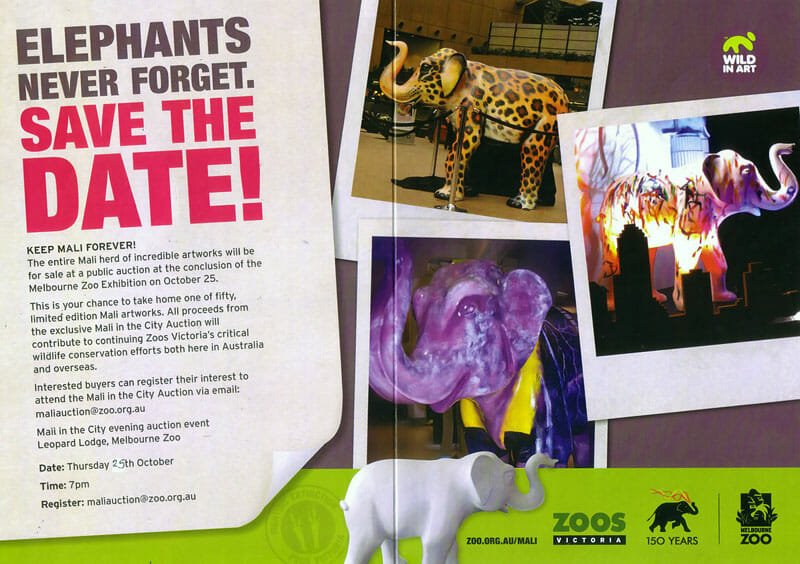 Well that's it for now. I'm going to wait for a lovely sunny day to do the entire elephant walk!