Australian Apex Predators
Client: Australian Gold & Silver Exchange  | Project: Australian Apex Predators coin series illustrations | Tools: Adobe Photoshop, Adobe Illustrator
The Australian Apex Predators coin series features five of Australia's top-level predators. I illustrated these awe-inspiring and formidable animals using a highly detailed technique. Even though the coins are small, the illustrations have to be drawn much larger because they are often used at larger sizes for promotional materials.
It was decided to product these illustration in back and white to help the coins stand out from other "coloured" coins on offer. This colour choice also allowed me to focus on rendering the form and detail of these impressive predators and bring a classic feel back to coloured coins which can often feel a bit too "gimmicky" according to some collectors.
This coin series launched in early 2016 beginning with the wedge-tailed eagle followed by the dingo, great white shark, Tasmanian devil and finally the saltwater crocodile.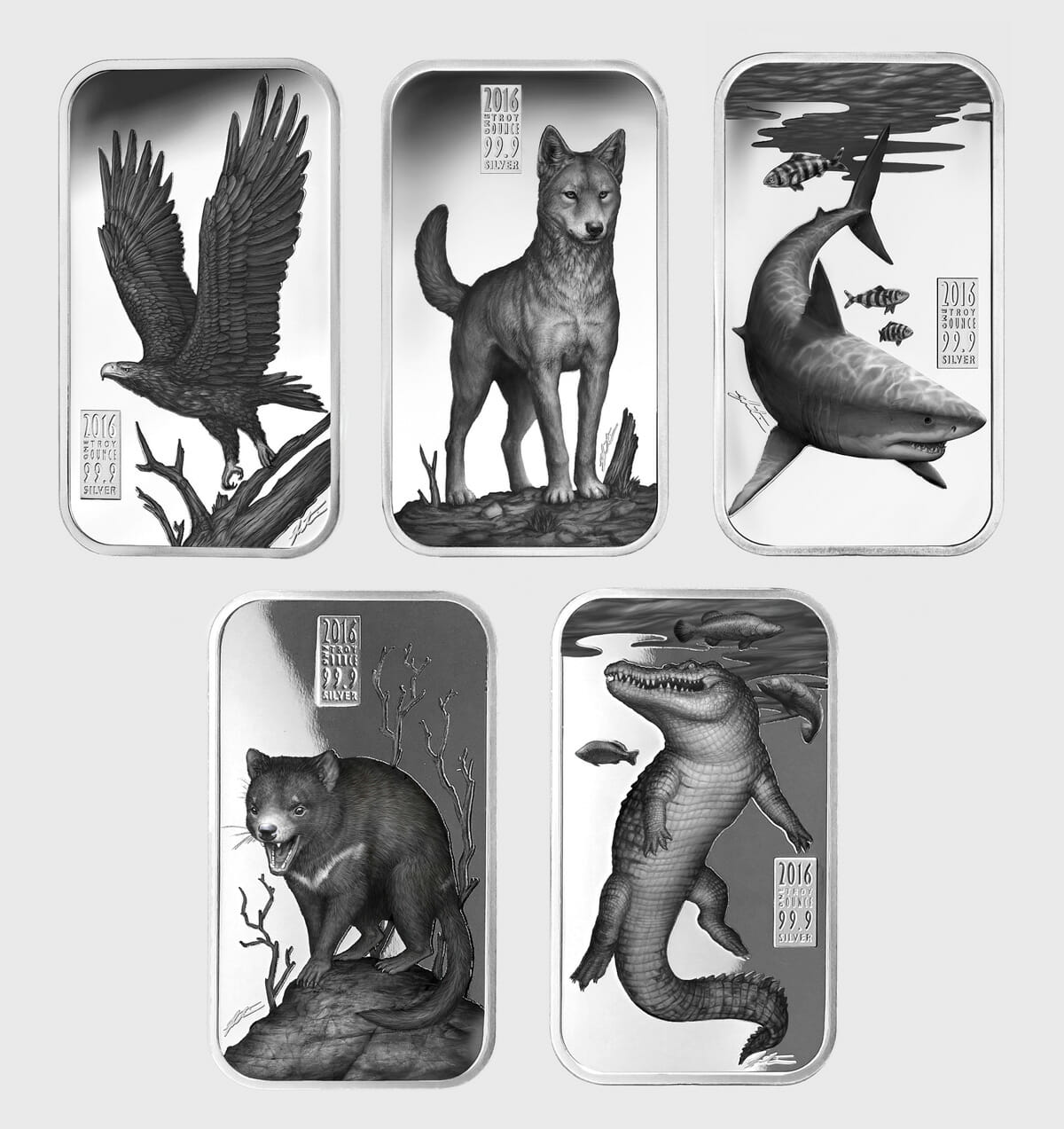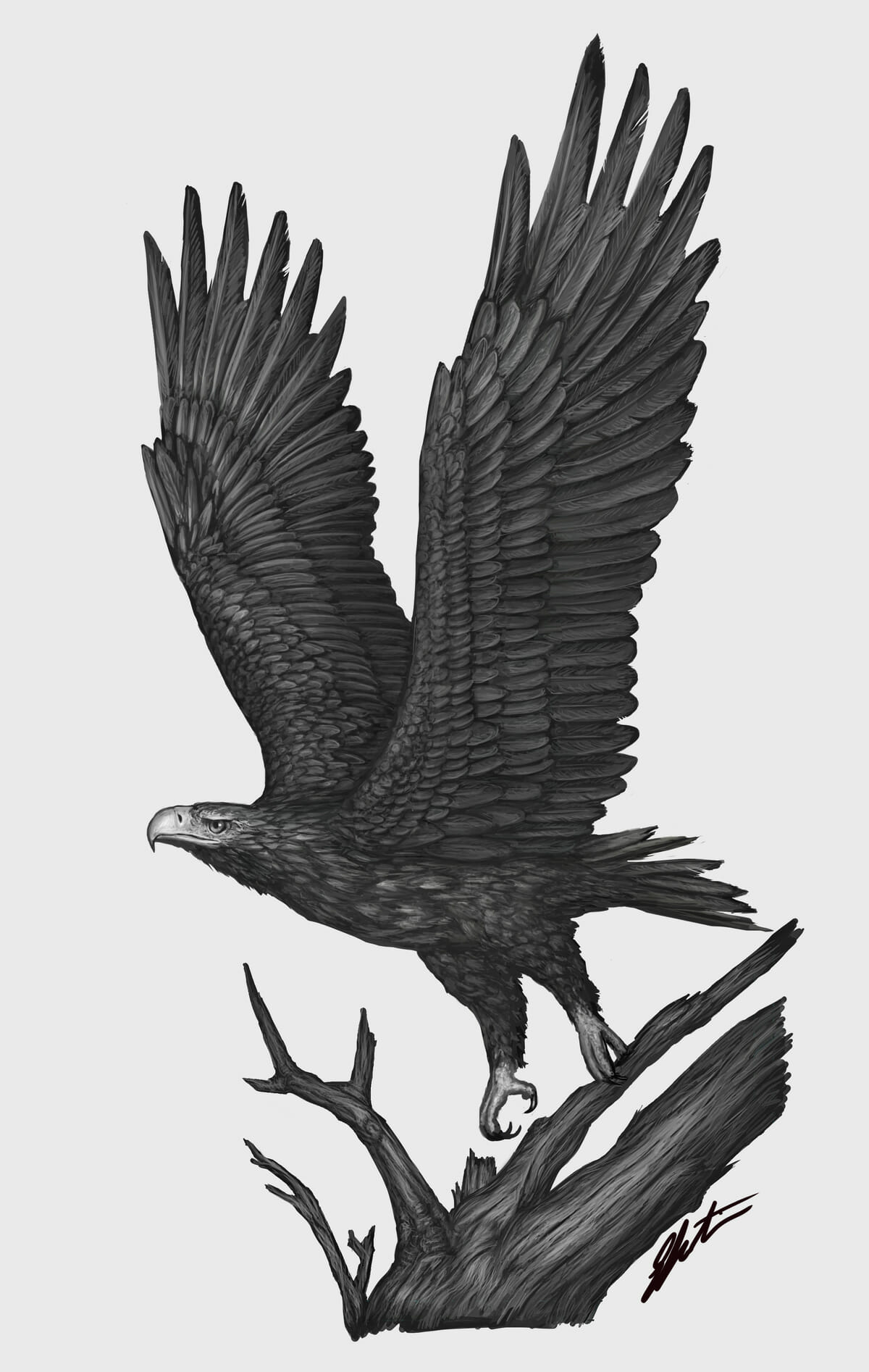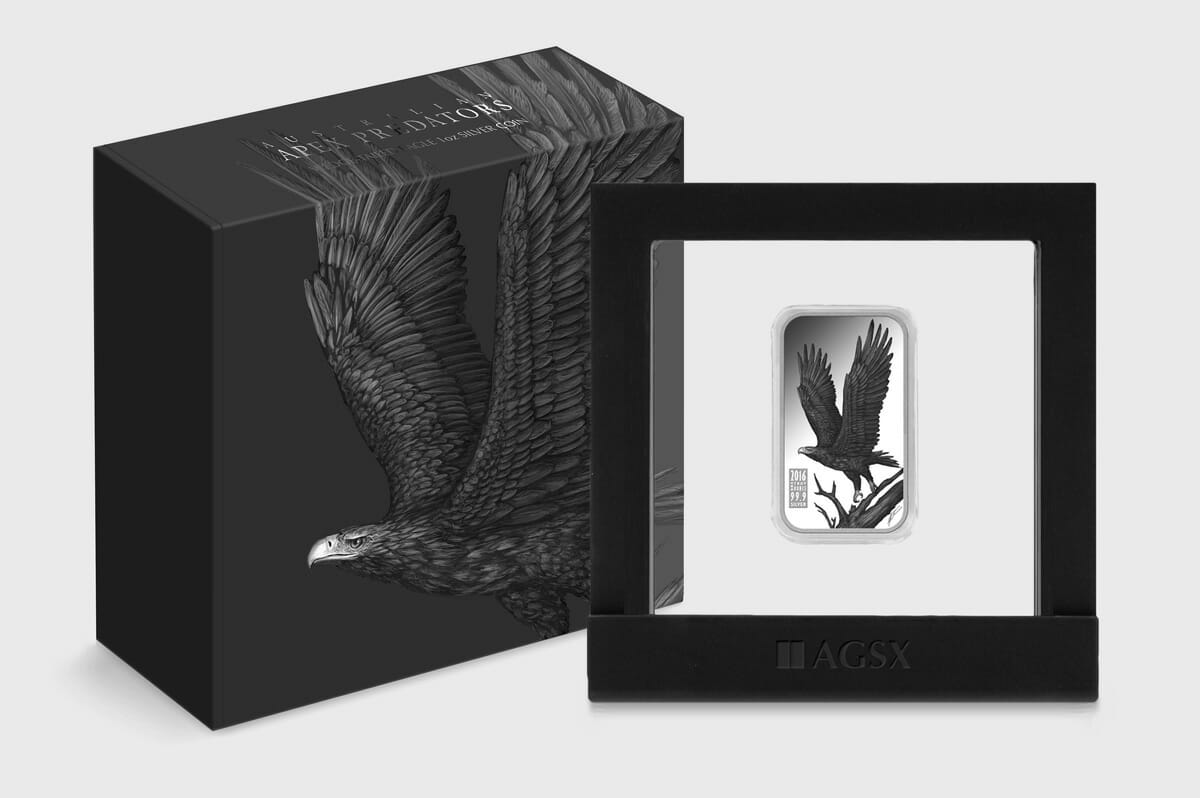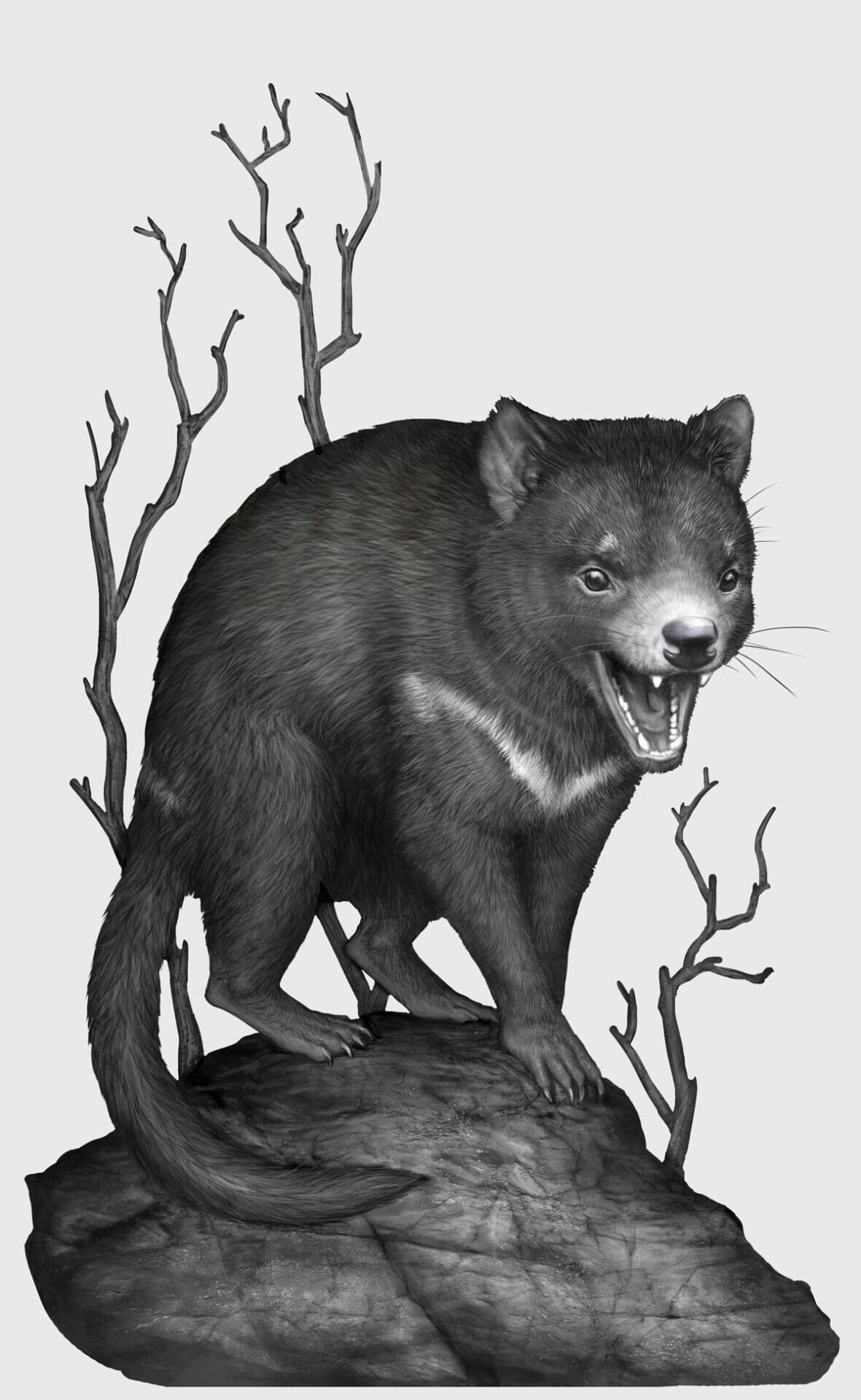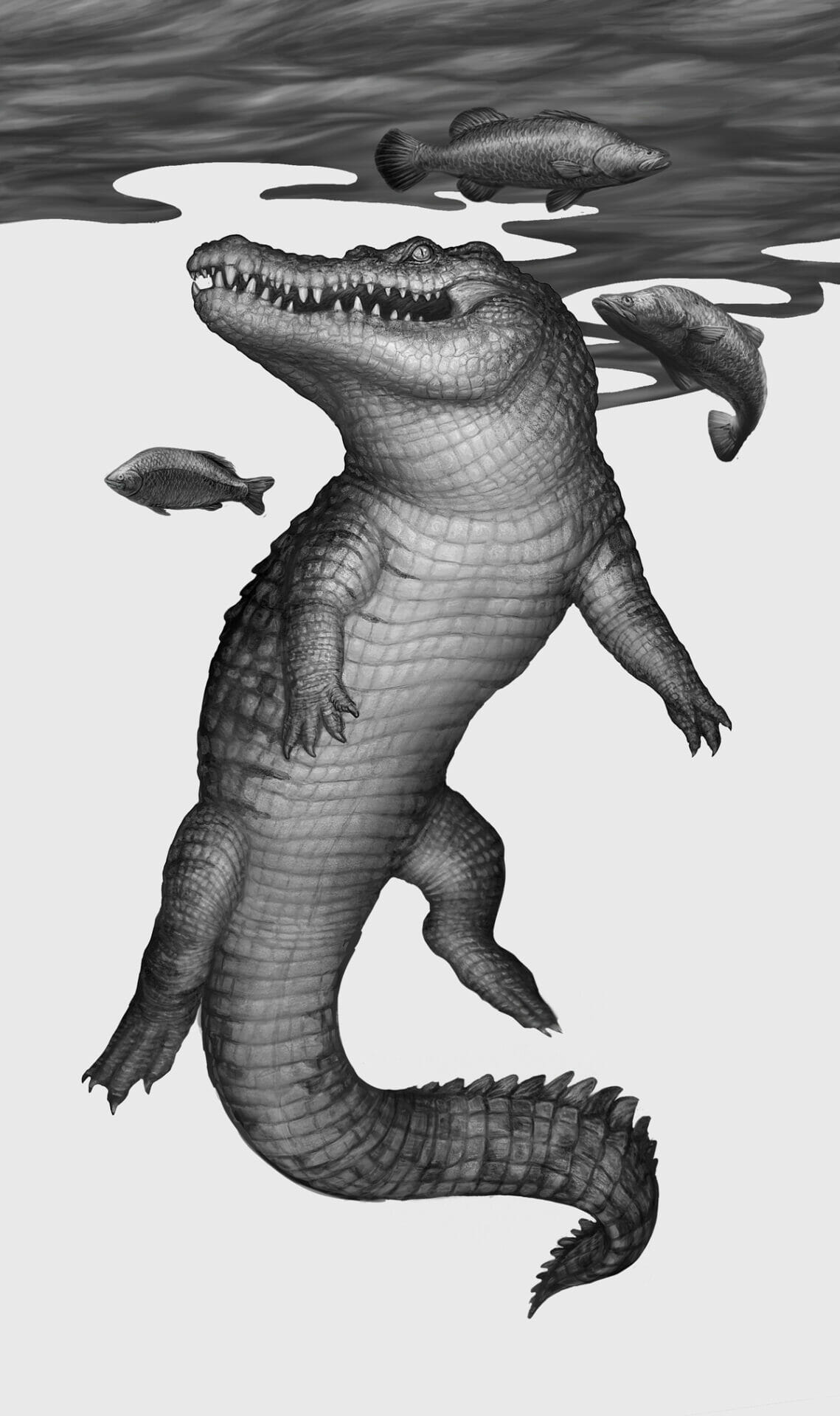 I always gain a new appreciation for animals when I research them for illustration projects and the Australian apex predators were no exception. We have some awe-inspiring creatures in Australia and a wonderful thing about this project is that a portion of profits goes to the Taronga Conservation Society Australia.
The coins are struck in 1oz of pure silver and are Cook Islands legal tender with a denomination of $1CID. The coins are available from the AGSX website and if you are lucky you can still pick up a limited signed edition, hand signed by myself 🙂