Bushcritters Brewery beer labels
Client: Personal work | Project: Bushcritters Brewery beer labels | Tools: Adobe Photoshop, Adobe Illustrator
This was a personal project for my dad's homebrew label "Bushcritters Brewery". As the name suggests, my parents' property is home to all kinds of bush creatures, many of which have names. I created three beer labels for my dad's birthday including "Bushytail Brew" featuring Bushytail the possum in red, Bonnie hops with Bonnie the bunny in blue and Mr & Mrs Margaret the magpie couple in green. I illustrated the labels in Photoshop and later converted to vector in Illustrator where I added the other graphic elements and set them up to print at size.
My dad was very happy with the final labels and has plans to release two ginger labels featuring Big Buck the kangaroo (for the alcoholic version) and Joey (the joey for the non-alcoholic version). Sounds like I have my work cut out for me!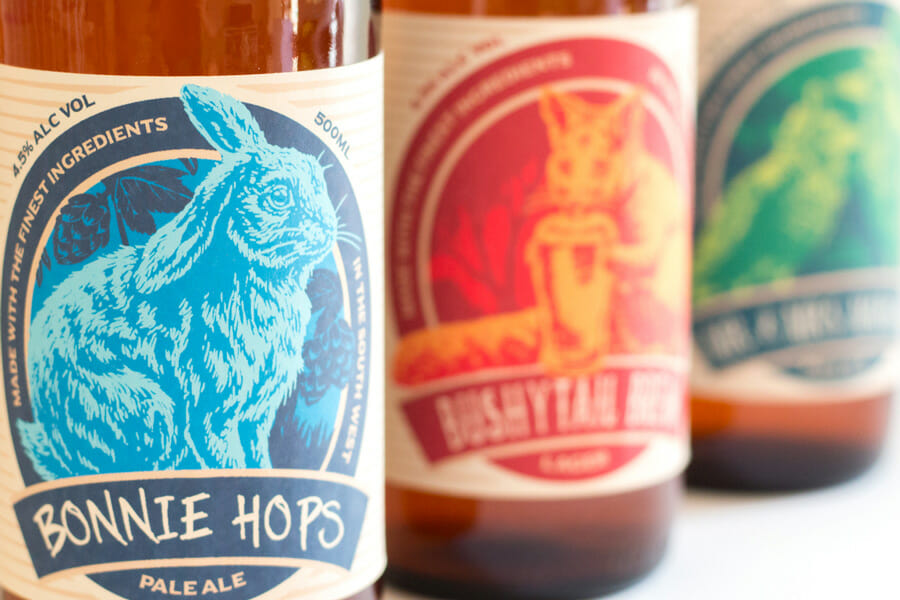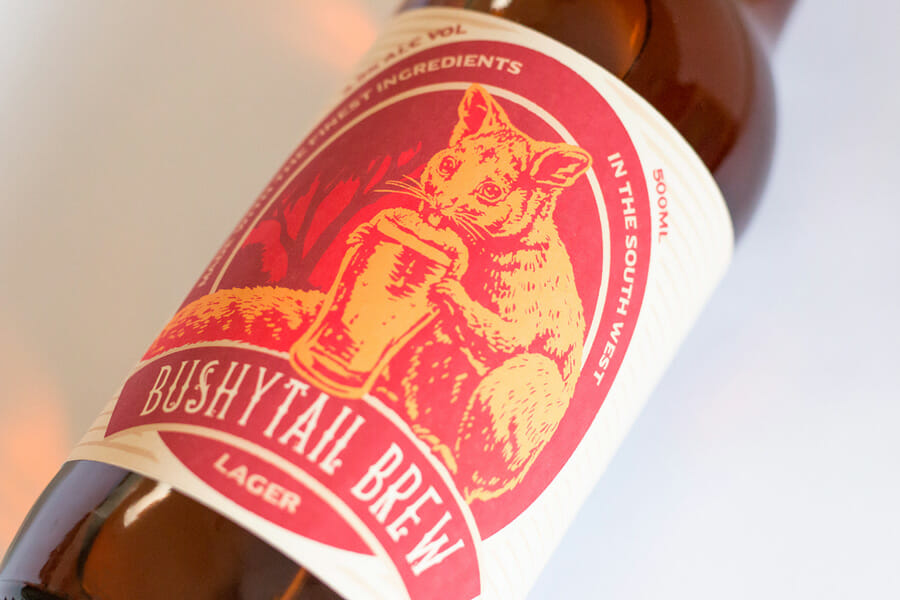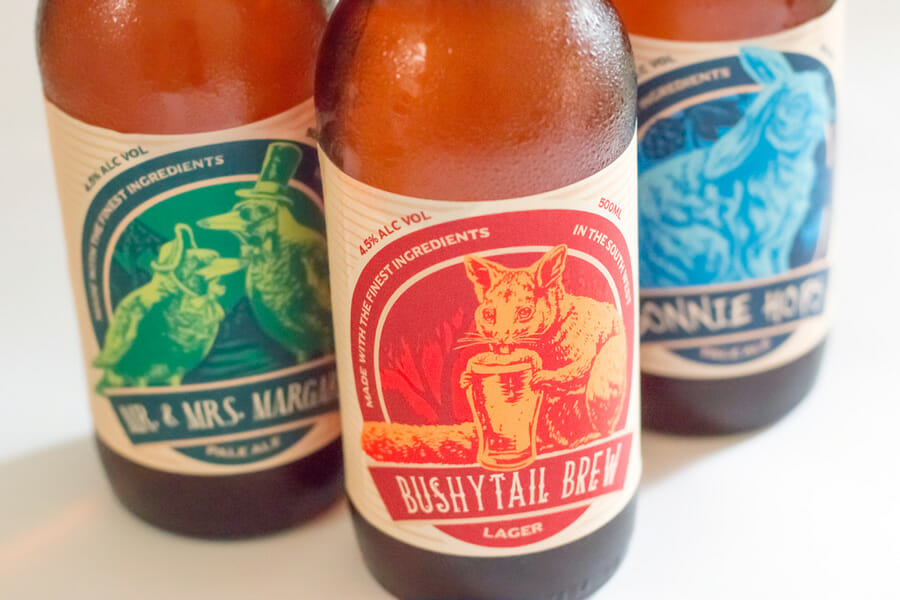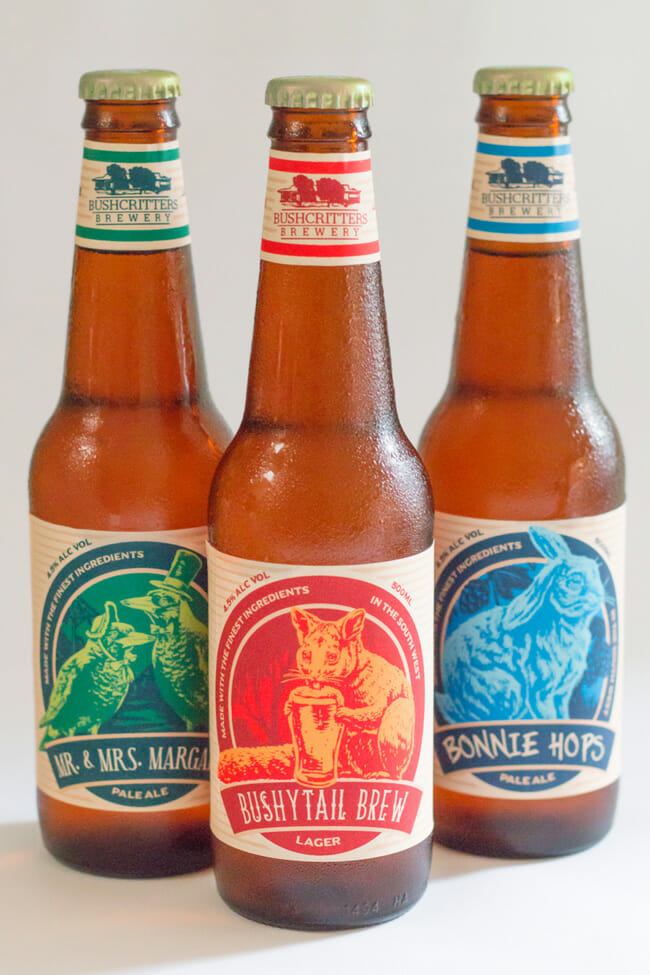 If you enjoyed these illustrations, you might also enjoy the Dragon's Breath labels I also did for my dad.