Daintree Estates cocoa botanical illustration
Client: Daintree Estates |Collaborators: Natalie Townsend Design |Project: Daintree Estates cocoa botanical illustration |Tools: Felt tip pen, Bleed proof marker paper, Adobe Photoshop

I worked on this project in collaboration with Natalie Townsend Design for Daintree Estates. Daintree Estates produced the first (and I believe only?) origin chocolate made from Australian Grown cocoa and was updating its packaging. I created these illustrations with pen and ink in a realistic botanical style which looks both elegant and scientific at the same time. Researching the origins of chocolate was fascinating; I previously had no idea how big a cocoa pod was, or that they came in any colour other than chocolate brown. One the botanical illustration was done, Natalie added the final touches to the layout which looks clean and classic.
I'm a big fan of chocolate so I was excited to work on a project like this. I ordered some samples of the bars for my portfolio and also to nibble their contents.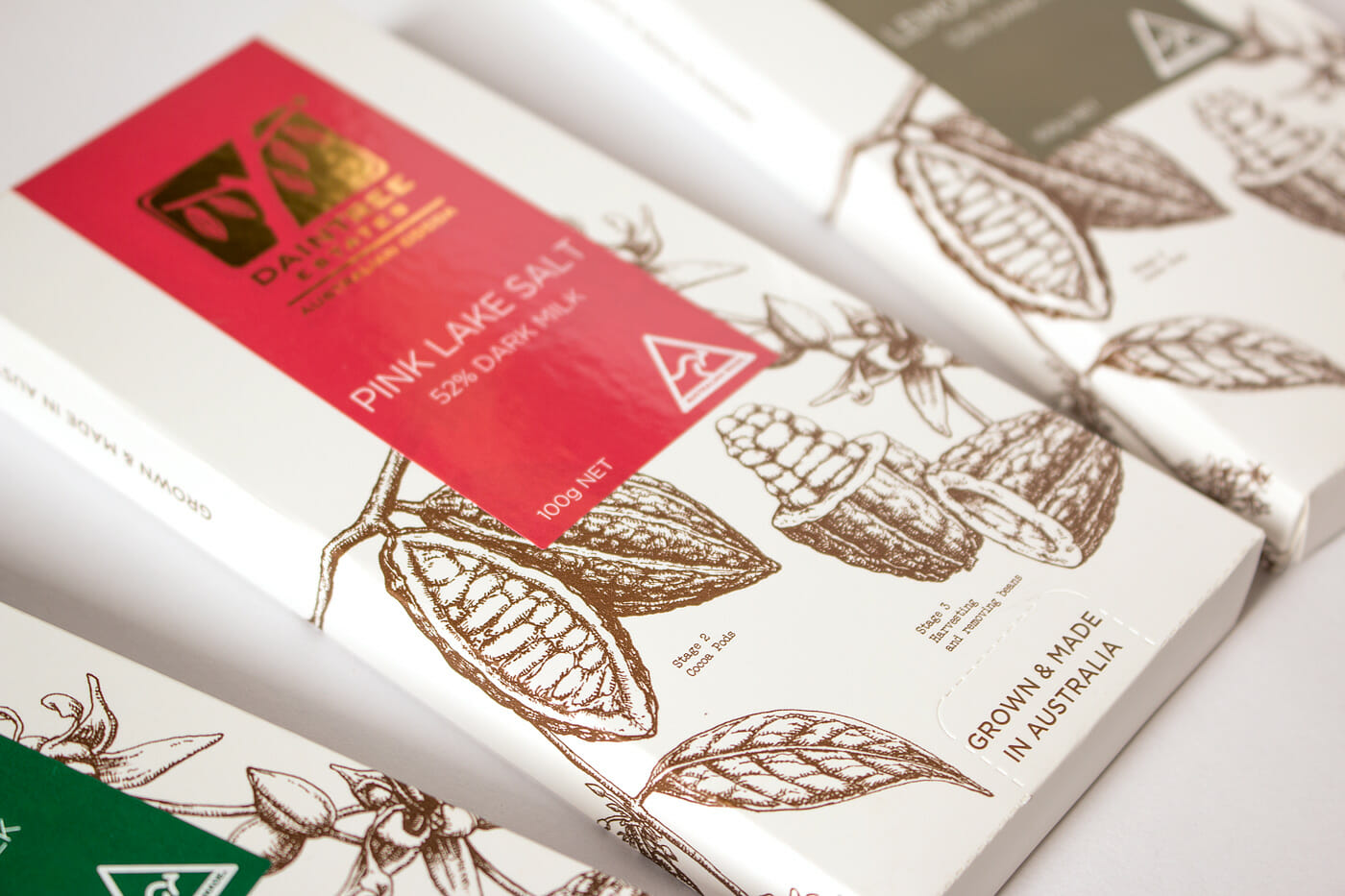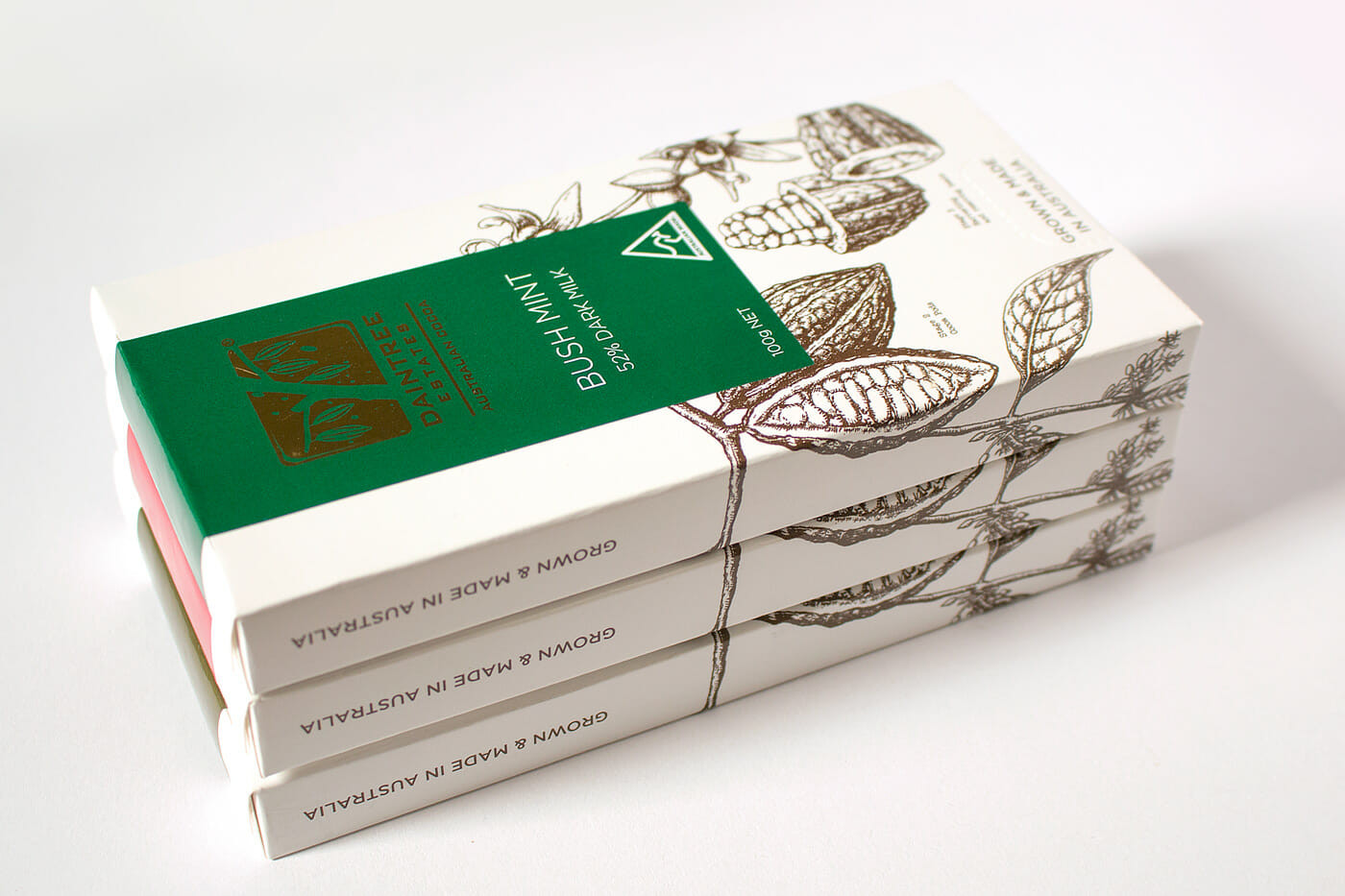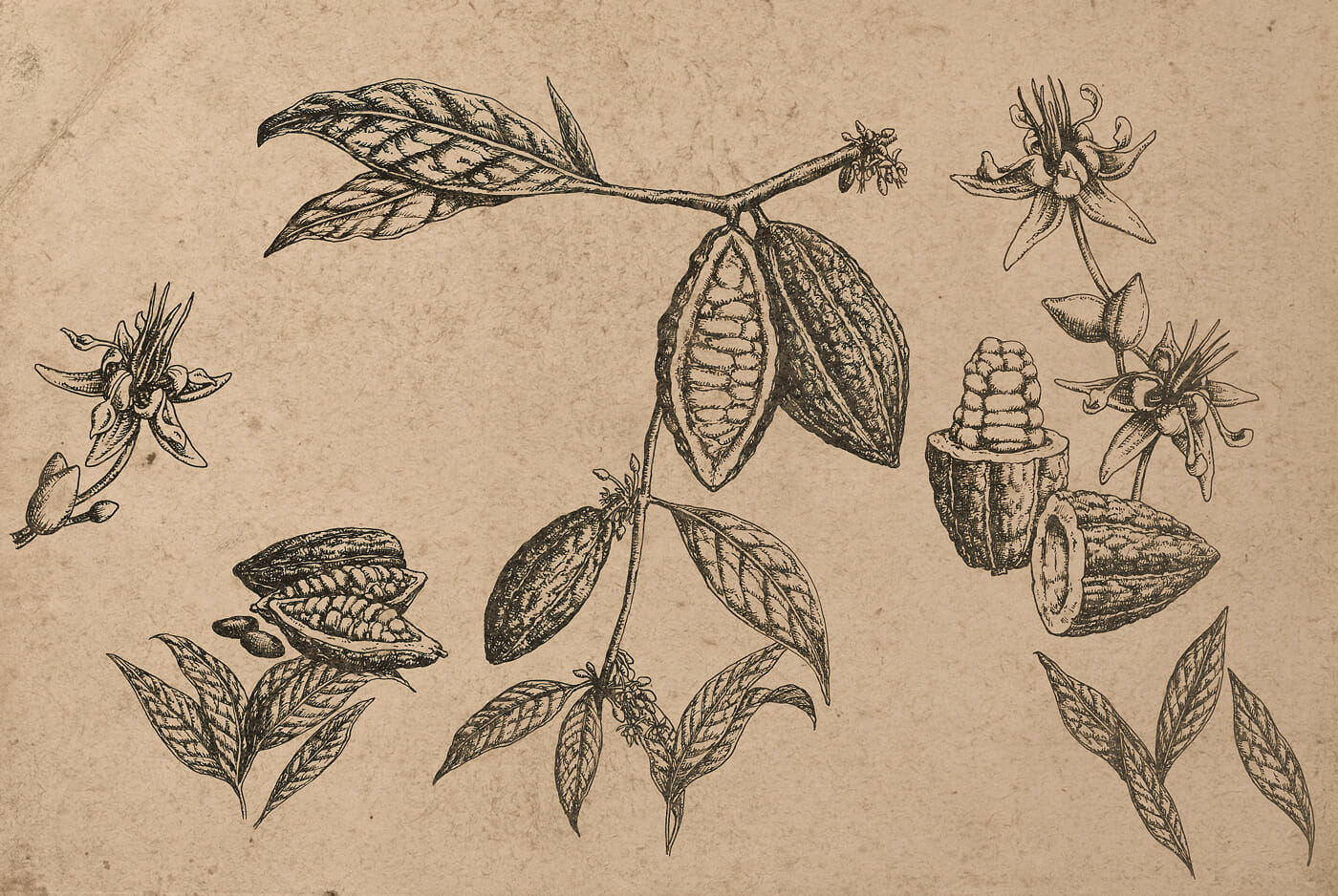 If you enjoyed these illustrations, you might also enjoy these Magnolia sketches for Brown Brother's Moscato labels.